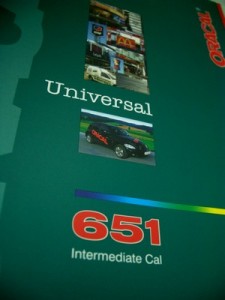 ORACAL 651
This glossy plotter film is designed for short to medium term applications on both indoor and outdoor. It's versatility makes it perfect for a myriad of decorative applications. It displays excellent opaqueness and has a permanent acrylic adhesive to give it an outdoor durability of up to three years. There are 59 glossy + 53 matt colours unlimited design possibilities.
ORACAL 8300
This UV-stabilized, transparently dyed, glossy special purpose film boasts a performance of up to five years and is used to create high-quality illuminated signs and decorate back-lit glass surfaces. Available in 30 colors of brilliant transparency, the films of this series can be superimposed to obtain fine nuances of color, making the creative possibilities virtually infinite.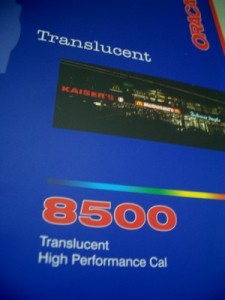 ORACAL 8500
This translucent film is specially made for those jobs where nothing but the best will do. Its satin finish hinders unwanted reflection. Available in 54 colours with satin finish with a performance of up to seven years. This plotter film is perfect for intricate designs on illuminated signs made of glass, acrylic glass or stretched cloth.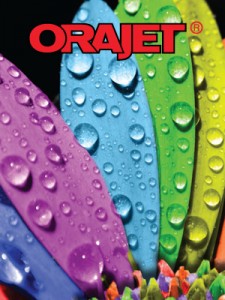 ORAJET 3164 & 3164X
Soft PVC film (100 micron); white and transparent in gloss and matt finish; for short- and medium-term outdoor applications; polyacrylate, permanent adhesion, transparent or grey adhesive.
ORACAL 1640 & 640 Screen Printing Media
These series were likewise developed for high-quality screen and UV-offset printing but are provided with a permanent acrylic adhesive. The permanent acrylic adhesive of the 1640 & 640 series ensures that it can be utilized in a wide variety of applications.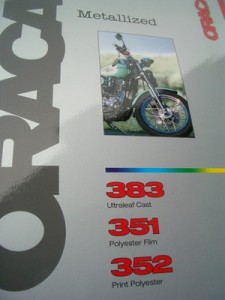 ORACAL 351/ 352 Polyester Film
Metallized polyester film (23 and 50 micron); chrome, matt chrome and double-sided glossy gold; excellent dimensional stability and good long- term ageing properties; solvent polyacrylate, permanent.