3M Scotchlite 610 Series
3M™ Reflective Sheeting Series 610 is an enclosed lens sheeting with a clear pressure sensitive adhesive and easy release liner, intended for production of temporary signs and pressure sensitive stickers which have the same appearance in the daytime and at night when viewed by retroreflected light. Series 610 sheeting has a standard liner and is commonly used for screen printed graphics. 3M 990 screen print inks may be used with this sheeting for the production of temporary graphics.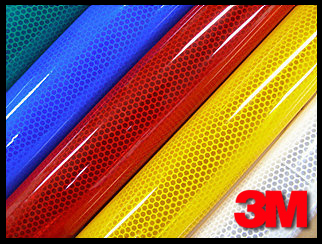 3M Scotchlite 4000 Diamond DG3

Series 4000 DG³ is a state-of-the-art, full cube prismatic reflective sheeting that delivers optimal performance at all sight distances. Its optical elements return almost 60 percent of available light to driversnearly double that of other prismatic sheetings. DG³ sheeting meets ASTM Type XI and is designed as a replacement for all types of reflective sign sheetings in use today.
Diamond Grade Reflective Sheeting (VIP Series) is a cube corner reflective sheeting which is at least 1.7 times brighter than encapsulated lens sheeting and up to 6 times brighter than enclosed lens sheeting. This means greater visibility for drivers in all roadway conditions. It can perform at entrance angles up to 50 degrees, allowing wide flexibility in sign placement. Diamond Grade Sheeting provides the brightest reflective performance of any durable sign sheeting available.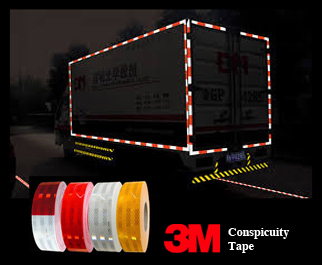 3M Conspicuity Tape

A full line of 3M™ reflective conspicuity marking, striping, and films for the production of vehicle markings and emblems to improve the visibility of railcars, trucks, school buses, public works vehicles, emergency response vehicles, and law enforcement vehicles.